Locomotives from Kiel
For efficient and environmentally friendly freight transportation in Europe: With its state-of-the-art locomotive works in Kiel and its ECM-compliant European service organization IMATEQ, Vossloh Rolling Stock is functioning as the CRRC ZELC company's most important production and service base in Europe. By combining our engineering expertise, together we're developing the capability to devise game-changing platform concepts for innovative hybrid drives and establish them successfully in Europe.
Binding values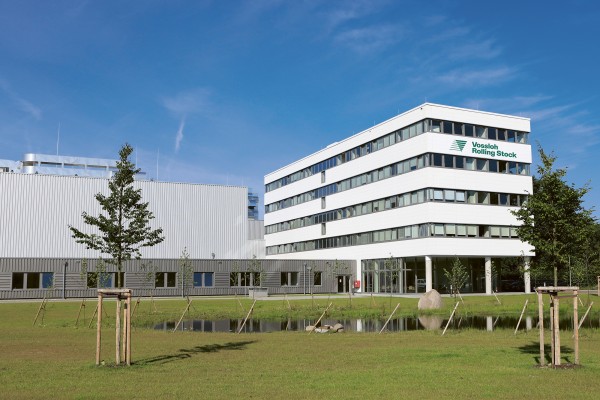 As a locomotive manufacturer, Vossloh Rolling Stock is active in an area of industry that places a high priority on sustainability. Not only are we contributing to safe and environmentally-friendly freight transportation throughout Europe with our products and services, we also place the greatest importance on saving resources and achieving low emissions during production through the use of new technologies.
As one of the most modern locomotive works in Europe, our factory in Kiel-Suchsdorf with its 18.000 square metres stands for state-of-the-art manufacturing with optimized production processes and interfaces, and far-reaching ecological standards. We've been able to reduce our energy costs considerably compared to our previous premises, and we've increased sustainability in all areas of production. This starts with zero-emission forklifts and an energy-saving paint shop with optimized filter technology and goes all the way to an optimized welding gas extraction system that combines safety with efficiency and a two-part jet blasting system with an integrated recirculation system for the blasting shot, which is considerably quieter thanks to improved filtering. In this way, we're creating a working environment for our approximately 400 staff that is both modern and health-conscious at the same time.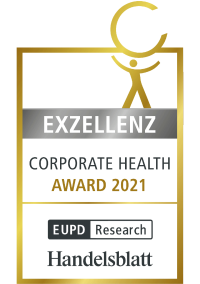 Safety first: Of course, when it comes to health and safety we also pursue an occupational health & safety policy with uniform guidelines that apply across Europe in the production facilities, our European service locations and in the field serving customers. The health and workplace safety of our employees are of paramount importance. Vossloh Rolling Stock received the Corporate Health Award in the Mechanical Engineering / Heavy Industry category for its corporate health management several times.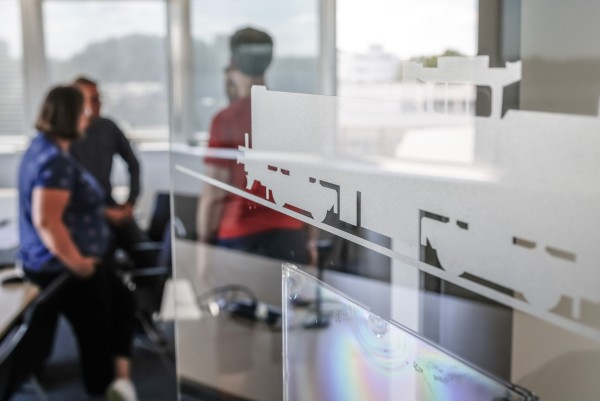 Ecological and social responsibility: In all areas of activity, we comply strictly with all the applicable provisions for preventing environmental hazards, and we take our corporate responsibility for issues such as the environment, workers' rights, human rights, ethics and sustainable procurement practices very seriously. This was also verified by the audit carried out by EcoVadis in late 2020, on which we achieved the Silver Score. Compared to those of other companies working in the industry, we received a positive above-average rating.